Lisa Cleri Reale
Lisa Cleri Reale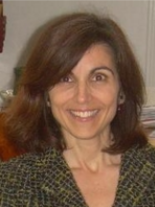 Lisa Cleri Reale is principal of Lisa Cleri Reale & Associates. She provides consulting to multiple sectors including corporations, government and academia, but has built a 40+ year specialty in the non-profit and philanthropic fields. Cleri Reale considers herself a generalist, advisor and implementation strategist. Her client work involves a variety of services from strategic grant making, fund development, executive and board coaching and development, marketing, communications, events, organizational capacity to strategic planning.
Cleri Reale spent 11 years with The Times Mirror Corporation and the Los Angeles Times directing their community affairs efforts. She served in a number of capacities, including Vice President of The Times Mirror Foundation and Director of Community Affairs for the Los Angeles Times. As head of community affairs at The Times, she launched several initiatives, including the Times in Education Partners in Education program, 1-800-877-READ, a literacy referral hotline and the Los Angeles Times Festival of Books. As co-founder of the Festival, Lisa also co-chaired the Festival Planning Committee for the first several years, building the Festival and providing oversight and guidance on all aspects of the event.
During her 20 plus years of consulting, she has served as an advisor to a diverse group of nonprofit and philanthropic leaders assisting them on a range of programs and operations from grant making policies and community engagement, to internal staffing, operational structures, and interface across other sectors of the philanthropic community.
Cleri Reale is an active, passionate community leader. For years she has served as a standing member of the United Way of Greater Los Angeles' corporate board. She was one of the architects of United Way's Pathways out of Poverty Plan and is the "godmother" of HomeWalk which she helped start. She currently serves as chair of its Community Impact Cabinet. She also rejoined the board of Community Partners where she had served as the organization's first woman board chair back in 2009.
In addition, Supervisor Sheila Kuehl appointed Cleri Reale to the Board of the LA County Library Commission. She is a member of the LA Community Leaders, a group of corporate social responsibility professionals. Cleri Reale has championed a number of events and community initiatives, including the Measure L campaign for the Los Angeles Public Library where she served as a member of the Campaign Strategy Committee, the Bicentennial of the Bill of Rights Celebration, the Olympic Torch Relay Events in LA, Literacy@Work, the LA County City Leaders Summit: Building Blocks for Cities' Economic Success, the Asian Pacific Book Festival among others. Some past board affiliations include Arts for LA, Watts/Willowbrook Boys & Girls Club, LA County Children's Planning Council and Council Foundation, Shakespeare Festival LA, Para los Ninos, Chrysalis, LA36, the Center for Non-Profit Management, and Our Children LA. In addition, she served as the President of the Carthay Center Elementary School PTA and Hamilton High School PTA.
In 2014, Lisa received an award from SBCC Thrive LA for her work in the community. In 2012, State Senator Curren Price named Lisa a "SHero" and in 2009 she was one of 30 nonprofit leaders in LA to be honored by the Center for Nonprofit Management with its Nonprofit Excellence Award on the occasion of the Center's 30th Anniversary in 2009.
A 35-year resident of Los Angeles, she remains proudly connected across generations through her son, age 31, who is a graphic designer and daughter, age 27, who is an actress.