Jackie Contreras
Jackie Contreras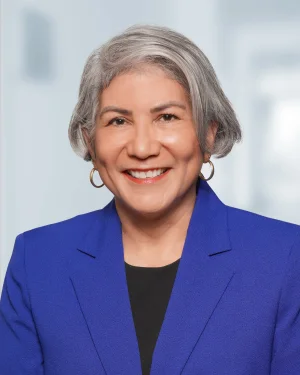 Jackie Contreras was appointed on May 21, 2022, to serve as Interim Director for the Los Angeles County Department of Public Social Services (DPSS), which administers a budget of more than $5B and serves over 4M residents. Prior to this appointment, she served as Chief Deputy Director for DPSS where her responsibilities included leadership for varied administrative functions, In-Home Supportive Services, and the Customer Service Centers. She remains keenly focused on the timely provision of quality services to both internal and external stakeholders, and transformational efforts to promote economic mobility and anti-racism, diversity, and inclusion.
Prior to joining DPSS, Dr. Contreras served as a Managing Director for Casey Family Programs' direct service offices. In this position, she led policy and practice efforts that included the development and implementation of a functional assessment and a culturally responsive, family-centered practice model grounded in trauma-and healing-informed care. Additionally, she served in various capacities as a child welfare administrator for the Los Angeles County Department of Children and Family Services (DCFS). Prior to her work with DCFS, she worked as a psychologist and manager for the Los Angeles County Department of Mental Health, and both provided and directed intensive in-home mental health services; and managed a myriad of direct and contracted services to children and families, transition age youth, adults, and older adults.
Dr. Contreras received her B.A. in psychology from UCLA and her M.A. and Ph.D. in clinical psychology from the California School of Professional Psychology at Alliant University. She has dedicated her career to improving the well-being of vulnerable and marginalized families, drawing on her varied personal and professional experiences, while always holding to the basic tenet that we can best help people thrive when compassion and respect guide our work.