Frank Tamborello
Frank Tamborello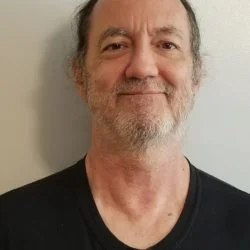 Frank Tamborello, originally from Texas, spent several years in the printing trade before becoming involved in advocacy to assist low-income people.
In the 1990s he worked with Texans United on a successful campaign to prevent a utility rate hike in Houston .He spent nine months in Angola with Development Aid from People to People developing a school for street children (1991). From 1992 through 2006 he worked on issues including low income home ownership, homelessness and child nutrition.
In 2006 Frank was the principal co-founder of Hunger Action L.A. which expanded work on ending hunger and promoting healthy eating. His current food and nutrition related work includes:
Development of the Market Match program, which provides up to 40 bonus dollars per month for low income families, seniors and disabled persons at 21 farmers markets in Los Angeles County. Over 10,000 persons have been served in 2019.
Organizing and educating groups and individuals on advocacy around issues affecting income and access to food, including improving CalFresh by ending the restriction on drug felonies and expanding the program to SSI recipients.
Editing and publishing the "Peoples Guide to Welfare Health and Other Services" publication, outlining resources available to low income persons in Los Angeles County.