LATEST INITIATIVES ON FOOD EQUITY
LATEST INITIATIVES ON FOOD EQUITY
LATEST INITIATIVES ON FOOD EQUITY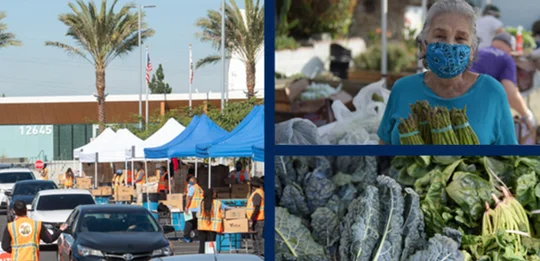 New La County Report Details Food Insecurity Trends In Region
President Biden this spring signed the American Rescue Plan Act, a $1.9 trillion economic stimulus to support the country's recovery efforts from the pandemic and provide direct relief to residents across the country. Los Angeles County will receive an estimated $1.9 billion in ARPA funds as well as other allocations…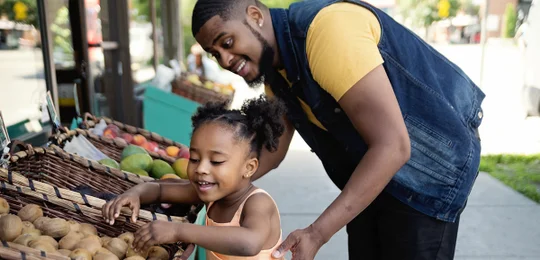 Congress Extends WIC Benefit Bump to Invest in Healthy Start for Kids
As reported on National WIC Association, on September 30th, 2021, both chambers of Congress approved the Continuing Resolution (CR). The continuing resolution includes a provision to extend the American Rescue Plan Act's temporary increase of WIC's Cash Value Benefit (CVB) for vegetables and fruits purchases that were set to expire…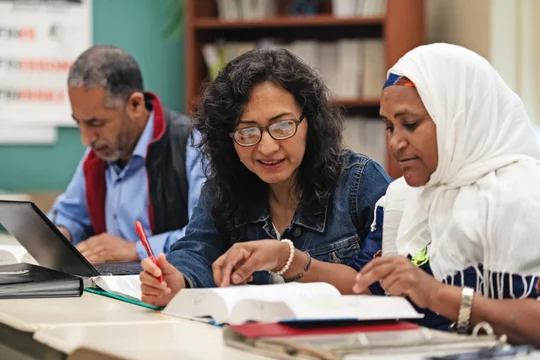 LIBRE partners to create a 'no-wrong-door' network for people to receive assistance with public benefits programs in Los Angeles
LIBRE is a network of providers who meet immigrants and workers where they are, to achieve community-based public benefits enrollment. The LIBRE project is a budding collaboration between benefits enrollers, legal services providers, promotores, community outreach groups, and community clinics to educate and enroll people in Calfresh and Medi-Cal, and…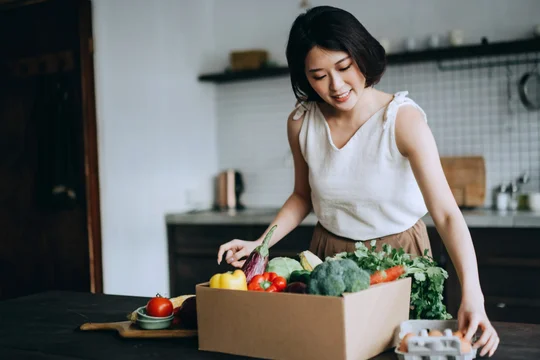 Los Angeles Invests $2 Million into SNAP Incentives Fund, making access to fresh fruits and vegetables a lot more reliable.
Access to fresh fruits and vegetables just got a whole lot more reliable in Los Angeles with the Board of Supervisors approving of a $2 million boost to the county coffers that house funding for Supplemental Nutrition Assistance Program (SNAP) incentives. The move means fewer LA county kids and seniors…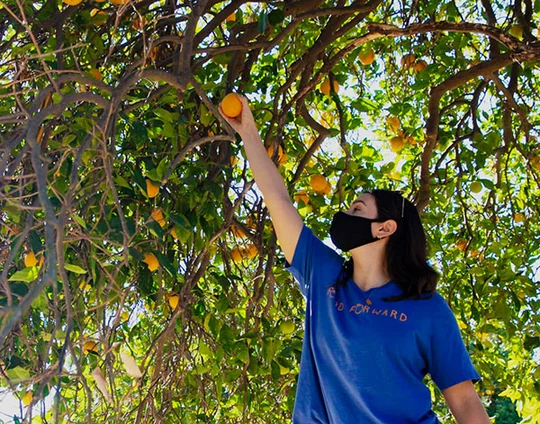 Every day, Food Forward recovers and distributes enough produce to meet the five-a-day fruit and vegetable needs of 150,000-160,000 people
Food Forward is an innovative food recovery organization working to fight hunger, share abundance, and prevent food waste in Southern California and beyond by rescuing and distributing fresh fruits and vegetables that would otherwise go to waste, connecting this abundance with people in need and inspiring others to do the same.…

Los Angeles Food Policy Council Launches Multiple Initiatives to Support Good Food Policy in the region.
Improving CalFresh: LA Food Policy Council (LAFPC) will be launching a comprehensive report (2019-2021) on community-led changes to improve CalFresh. A listening tour with over 400 community members across the county, encompassing all but one SPA, was conducted. Community findings and recommendations were triangulated with cross-sector advocates including government administrators…